Groups of 5 or fewer may enjoy a 2-hour dining limit
Groups of 6+ may enjoy a dining time of 3 hours
We kindly ask you to leave your little ones at home. We do not offer highchairs, booster seats, change tables, or children's menus. Our dining experience is catered to an adult audience.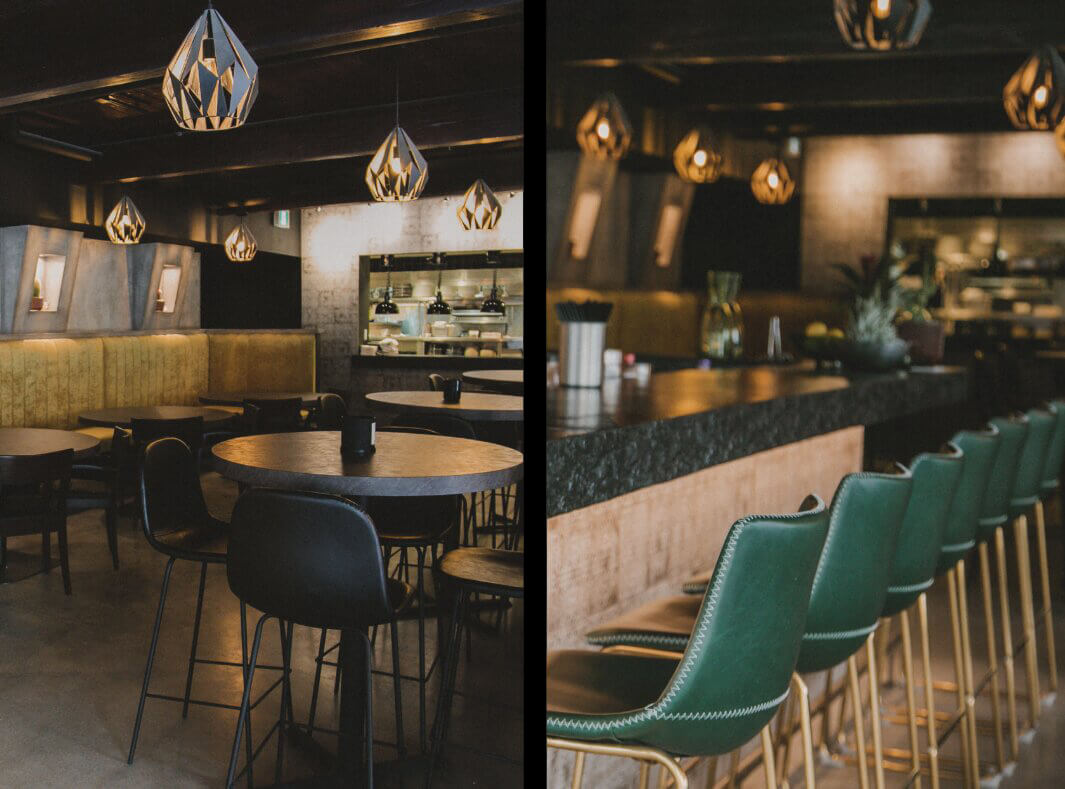 For groups of 6 or larger, we maintain a firm 1 BILL POLICY, meaning no split checks & are subject to a 20% automatic gratuity.
We are fortunate enough to have ample street parking all down Lawrence Avenue. However, the summer can be quite busy!
There is a very large outdoor pay parking lot directly across the street from us as well as Chapman Parkade on 345 Lawrence Avenue that is covered, security monitored, and free on evenings and weekends.
While we don't have a ramp we do provide an elevator chair for our guests to use if needed. We also have ample spacing in between tables.
Please make sure if you have any mobility issues, that you are making note of that in your reservation so that we can make sure we reserve your party a lower table.
We typically do not answer the phone during business hours. If you are looking to make a reservation, please do so online. If you are enquiring about an existing reservation or large party reservation, please email